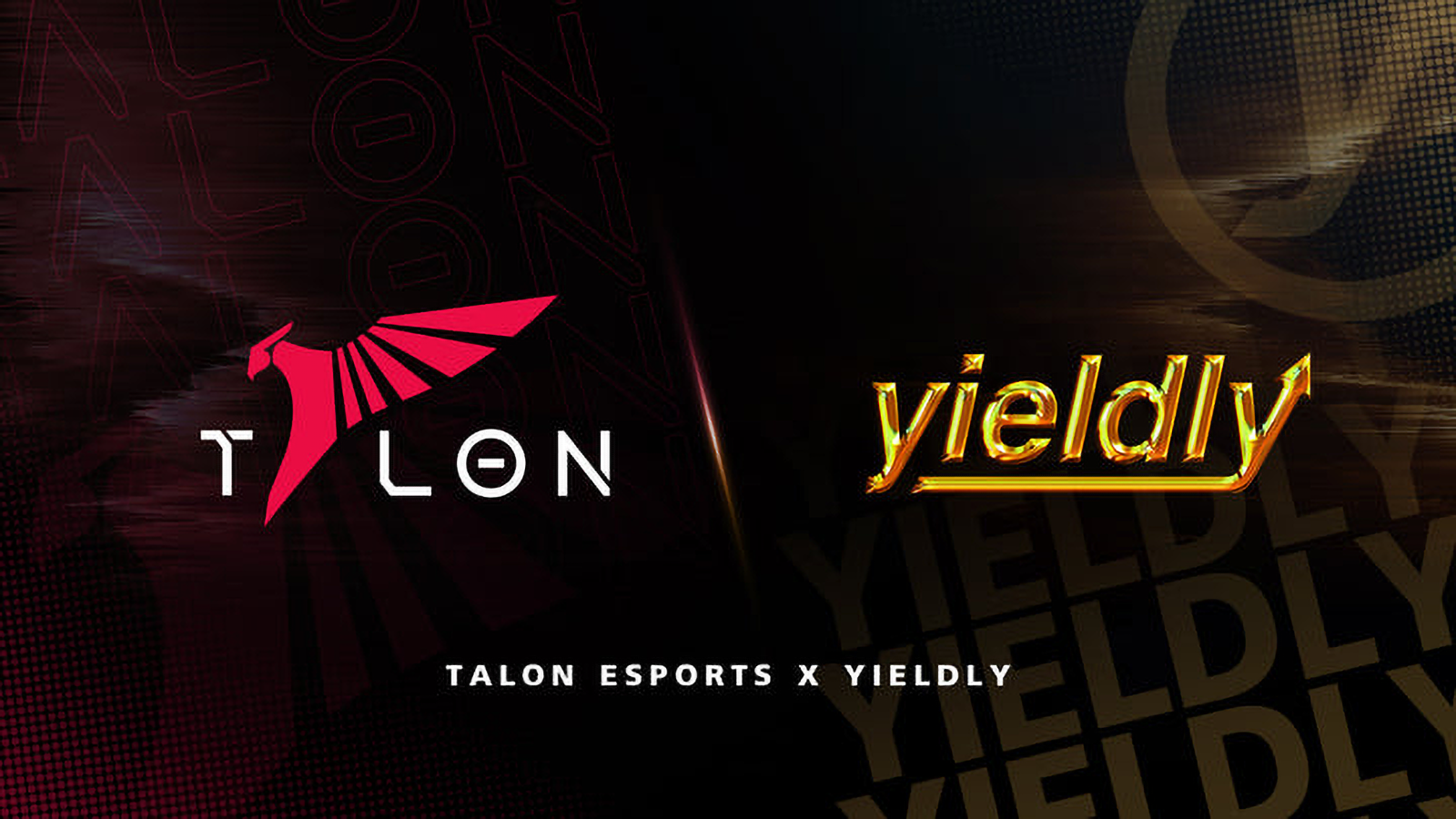 TALON ANNOUCES PARTNERSHIP WITH YIELDLY
Yieldly Partners With Leading SEA Esports Org Talon To Reach Millions of Users 
Hong Kong -- 9 July 2021 – Talon, the leading esports platform in Asia, is proud to announce its partnership with Yieldly.Finance, the first decentralized finance (DeFi) ecosystem built on the Algorand blockchain.
Yieldly will become the leading blockchain partner of the Talon RoV team in 2021, introducing millions in the global gaming community to the power of DeFi on Algorand. Talon was crowned the champion of the ROV Pro League Winter 2020 and are currently competing at the Arena of Valor World Cup 2021.
In line with the partnership, Talon will create educational and exclusive content around the growing Yieldly ecosystem for its 6 million+ South-East Asia (SEA) fan base. In addition, Talon will also arrange localised esports activations for fans, designed around Yieldly's products.
In return, Talon will gain entry to Yieldly's No Loss Lottery (NLL) product with a view to creating rewards specific to esports and Talon fans, including merchandise and fan events. The NLL is designed to provide users with the ability to stake their ALGO tokens in a "pool," along with a host of other depositors, for the chance to win a substantial prize — all without ever losing their cost of entry. The pooled rewards are converted into weekly prizes, with one person being selected at random to win it all using Chainlink's VRF random number selector. The partnership will also provide an opportunity to include other Talon-related features on Yieldly's roadmap in the future.
Sean Zhang, CEO of Talon Esports, said: "Fan engagement is critical for us. Working with Yieldly will allow us to be at the bleeding edge of fan engagement and the future of gaming.  The first step is to introduce Defi products to our fans and community for them to better understand the space and how it operates. Over time we want to have more in-depth conversations around blockchain technologies across different products within that ecosystem."
"Today, we are seeing products and solutions that are only scratching the surface of what is possible. With Yieldly, we have a DeFi ecosystem solution which provides a simple and seamless on-ramp for our gaming community," Zhang added.
The Esports market represents a significant and untapped market. The sector has continued to grow at a staggering pace in recent years, with data suggesting that this space will be valued at around the $1.9 trillion mark within the next five years. Moreover, since 2019, the e-sports sector has continued to showcase a Compound annual growth rate (CAGR) of 15.1%, thus highlighting its impressive future growth potential.
By 2024, there are expected to be 577.2 million viewers of eSports worldwide. Importantly, the Esports audience benefits the DeFi demographic — as they're typically aged 18 - 24 and early adopters of technology. The collaboration between Talon and Yieldly paves the way for Gen Y, and Z gamers to dabble in DeFi without too much risk. 
Sebastian Quinn, CEO of Yieldly, said: "Yieldly is the perfect starting point for gamers who are digital natives but may not have experience with cryptocurrencies. Our No Loss Lottery product gives users the chance to win big rewards without the risk of losing their initial ticket cost."
Backed by some of the crypto industry's biggest VCs, including Borderless Capital, LongHash Ventures, CMS Holdings, and others, Yieldly is constantly building out its product suite to help forge a DeFi-driven future. So far, this includes several industry firsts, from Alogrand's first no-loss lottery to its first DeFi staking product, and, most recently, a pioneering cross-chain bridge solution connecting the Alogrand ecosystem to other DeFi protocols.
For more information on Yieldly, visit https://yieldly.finance/
For more information on Talon Esports, visit https://www.talon.gg/
For more information, please contact:
Pedro Park
Cryptoland PR
pedro@cryptolandpr.com
About Yieldly:
Yieldly is forging a seamless, borderless, and interconnected DeFi ecosystem on the Algorand protocol. Its mission is to empower users to exchange digital value without the friction, cost or security risks that other blockchains expose users to. Yieldly is backed by some of the top investors in the blockchain space because they believe Yieldly's product suite, which includes a no loss lottery, staking and bridge products and eventually an AMM/DEX, will all open the door to a broader multi-chain universe through our cross-chain compatibility.

About Talon Esports:
Talon Esports is a leading esports platform in Asia, with headquarters in Hong Kong. Regional offices are located in Thailand, Taiwan, and South Korea. Talon was established in 2017 and operates six professional esports teams in four markets and has accolades of 24 tournament wins. We are the esports tournament organizer for Valorant in Hong Kong, Macau, and Taiwan. We also organize a Wild Rift tournament in Hong Kong. In addition, Talon operates our own creative studio to run the industry-best esports marketing, content creation, and activities for Talon and partners.