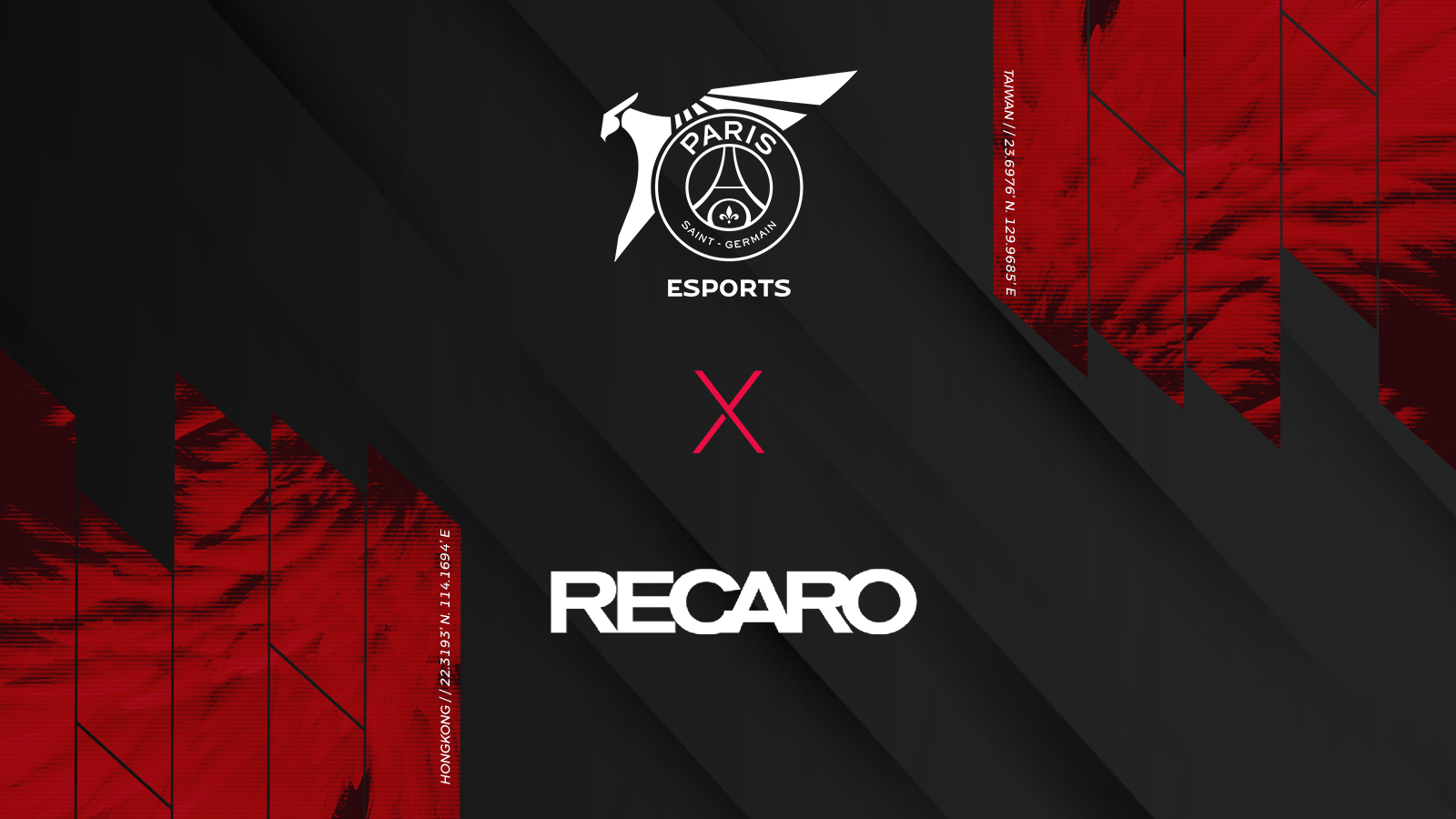 TALON PARTNERS WITH RECARO
Talon is excited to announce Recaro, one of the world's leading seating manufacturers as its Gaming Chair partner for its League of Legends team for 2021. Partnered with PSG Esports, PSG.Talon are the leading League of Legends teams in Asia Pacific having won the 2020 Pacific Championship Series (PCS) Spring Split, the 2020 Mid-Season Showdown and represented the region at Worlds 2020.
The partnership will see Recaro provide PSG.Talon with their award-winning Recaro Exo gaming seat to all staff and players in Hong Kong. Recaro's gaming seats which were developed from scratch in consultation with gamers are designed to offer the perfect support and enclose the player like an exoskeleton.
Sean Zhang, CEO of Talon Esports, commented: "We are extremely excited to team up with Recaro here in Hong Kong. As a car enthusiast I have been a fan of Recaro for many years and as with their racing seats, we can feel the quality and work that has been put in to creating the best possible seat. With both our organizations aiming to the best in what we do, there is no better partner for PSG.Talon."
Lars Schilling, Managing Director of Recaro Gaming, "We are delighted to embark on a partnership with PSG.Talon as we see many similarities in our ethos of delivering our best performance. It is the right decision for us to cooperate with the talented PSG.Talon team and provide them with the best possible equipment. Through this partnership we underline our claim to further strengthen the esports scene and we are looking forward to many PSG.Talon victories on our seats."
The Pacific Championship Series will commence on the 19th February 2021 and will be broadcast across Twitch, YouTube, Huya and the Egg Network.
About Recaro Gaming:
Since 1906, the Recaro Group, a German seating icon, has been inspiring with trailblazing solutions for people in motion. Recaro became the first established seating expert to enter the gaming peripherals arena: with the new Recaro Gaming division, we have combined the dynamism of a startup with the decades-long expertise of a renowned seating icon, in order to electrify the gaming scene with an entirely new kind of seat.
About Talon Esports: 
Talon Esports is a leading Esports platform in Asia headquartered in Hong Kong, with regional offices in Thailand, Taiwan and South Korea. Established in 2017, Talon has six leading professional Esports teams across four different markets, winning a total of nineteen championships, and are also the exclusive Esports tournament operators for Valorant in Hong Kong, Macau and Taiwan and Wild Rift in Hong Kong. Additionally, Talon runs a Creative Studio that produces best-in-class Esports marketing, content and events for Talon and our partners.