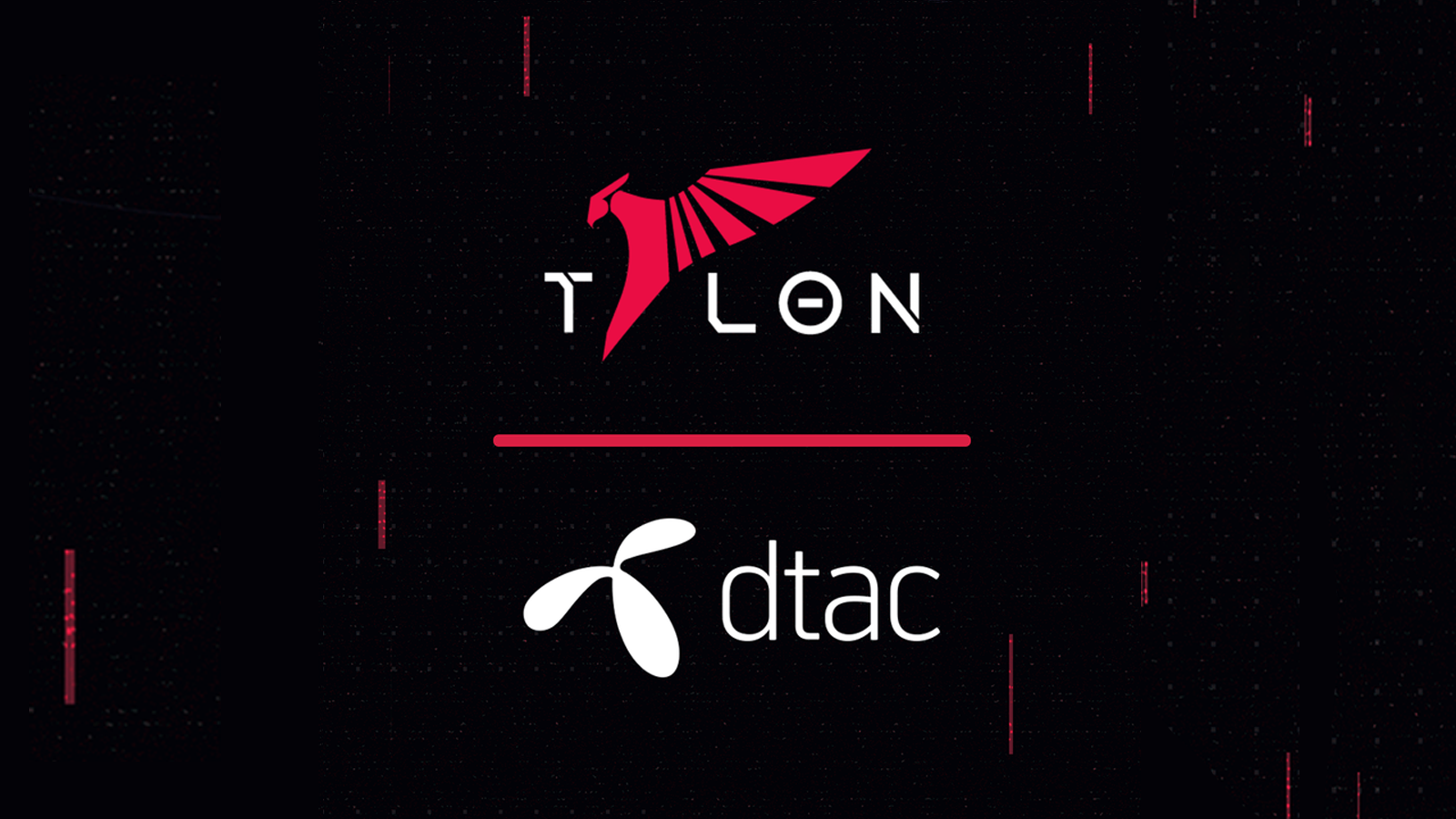 TALON PARTNERS WITH DTAC
Talon Esports partners with dtac for ROV team
Talon, a leading Esports platform in Asia, is proud to announce its partnership with dtac, a leading telecom operator in Thailand. dtac will become the main partner of the Talon ROV team in 2021. Talon holds the honor of being the ROV Pro League Champions as well as being the 5th most watched Arena of Valor team in the world.
The partnership will see Talon's ROV team competing under the name of "dtac Talon" in all tournaments and the team's playing jersey will feature dtac branding on the front, with the official unveiling to be announced soon. The partnership will also deliver 5G connectivity to Talon fans in Thailand for the best gaming experience.
Sean Zhang, CEO of Talon Esports, said, "We are delighted to welcome dtac as our strategic partner. To partner with a leading mobile network operator with a large user base like dtac marks an important step forward for our continued growth in Thailand. Our success from last year has helped fuel us to be even more determined and focused for this year, and this collaboration will be a vital part of our journey."
Regarding the future, Mr. Zhang said, "Whether it's watching Talon matches, accessing content or playing the games themselves, dtac's leading 5G connectivity and gaming services enables our fans to do what they love doing. In many ways, our strengths are perfectly aligned with one another, and we can't wait for our fans and the wider gaming community to experience everything dtac Talon has to offer this year."
Mr. Panthep Nilasinthop, Head of Digital Product, Total Access Communication PCL or dtac, said "In the last two years, the gaming and esports industry has grown continuously whether through the perspective of match viewers, prize money, or the number of tournaments.
dtac is very happy to partner with Talon Esports as the main partner of the recently crowned ROV Pro League Team. With this partnership, the ROV Pro League this year will see Talon compete as dtac Talon. Moreover, dtac is preparing to launch a new product pertaining to the game soon."
Furthermore, dtac and Talon are planning to launch exclusive activities for dtac X Talon fans, including:
Exclusive Meet & Greet with dtac Talon players for dtac customers.

Exclusive ROV Training Class Session with dtac Talon players for dtac customers.

Engage in season-long activities with great prizes from dtac Talon including signed jerseys by dtac Talon players and many other goodies.
Customers can find further details on dtac and Talon Facebook fan pages.
About dtac:
Total Access Communication PLC or dtac is a leading mobile operator in Thailand, providing 5G, 4G, 3G, and 2G services. Through its highly-advanced digitalization initiatives, dtac (Stock Exchange of Thailand symbol: DTAC) is committed to continually improving its mobile services, connecting its customers to what matters most, and empowering society.
Connectivity is a fundamental need and serves as the lifeblood of modern societies. For over 30 years, dtac has delivered mobile connectivity to our customers, allowing them to work, play and stay in touch with one another. We deliver our services in a safe, reliable and efficient way, ensuring Thailand's development and digital transformation. .
About Talon Esports:
Talon Esports is a leading esports platform in Asia with headquarter in Hong Kong. Regional offices are located in Thailand, Taiwan, and South Korea. Talon was established in 2017 and operates 6 professional esports teams in 4 markets and accolades of 19 tournament wins. We are the esports tournament organizer for Valorant in Hong Kong, Macau, and Taiwan. We also organize Wild Rift tournament in Hong Kong. In addition, Talon operates our own creative studio to run the industry-best esports marketing, content creation, and activities for Talon and partners.