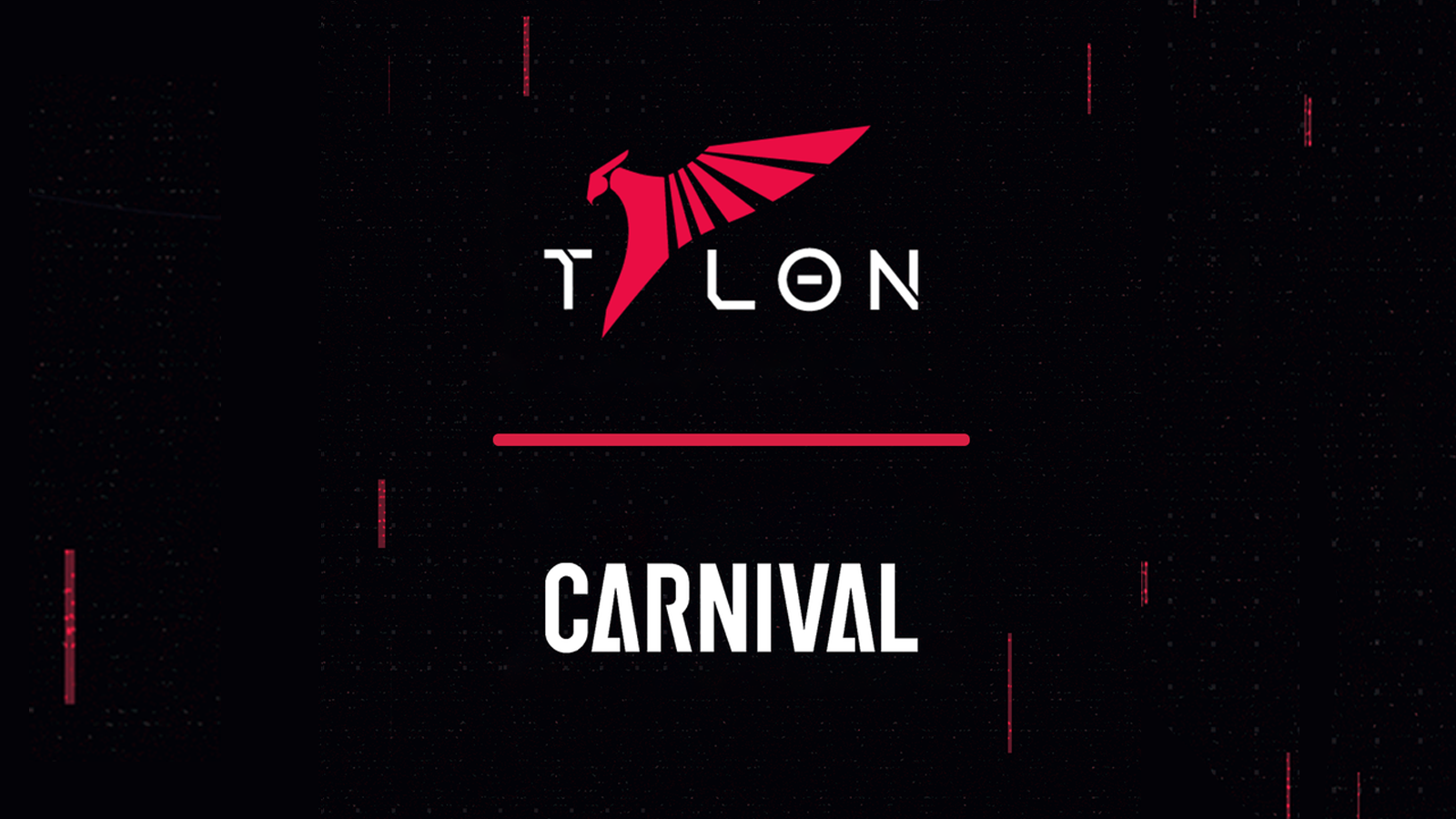 TALON PARTNERS WITH CARNIVAL
Talon is proud to renew its partnership with Carnival, Thailand's premier streetwear boutique for its ROV team for 2021. Talon are the reigning Pro League champions and the fifth most watched Arena of Valor team in the world. 
Sean Zhang, CEO of Talon Esports said, "Fashion and esports has always been an important crossover so we are excited to be partnered again with the street wear leaders in Thailand."
The CEO of Carnival commented, "2020 was a great year for our co-branded merchandise. Working with Talon's creative team we have plenty more products to come!"
With the ROV season kicking off already in Bangkok Talon and Carnival will look to launch its new set of merchandise in the coming weeks.
About Carnival
Established in 2010, Carnival started as a small Converse store providing a variety of well selected Converse models within Bangkok. Carnival is one of the first sneaker stores which focused on utilizing Social Media and Online Marketing. In only 6 months, Carnival's Facebook page grew to 100k likes, garnering attention among sneakerheads and converse fans.
About Talon Esports
Talon Esports is a leading Esports platform in Asia headquartered in Hong Kong, with regional offices in Thailand, Taiwan and South Korea. Established in 2017, Talon has six leading professional esports teams across four different markets, winning a total of nineteen championships, and are also the exclusive esports tournament operators for Valorant in Hong Kong, Macau and Taiwan and Wild Rift in Hong Kong. Additionally, Talon runs a Creative Studio that produces best-in-class esports marketing, content and events for Talon and our partners.