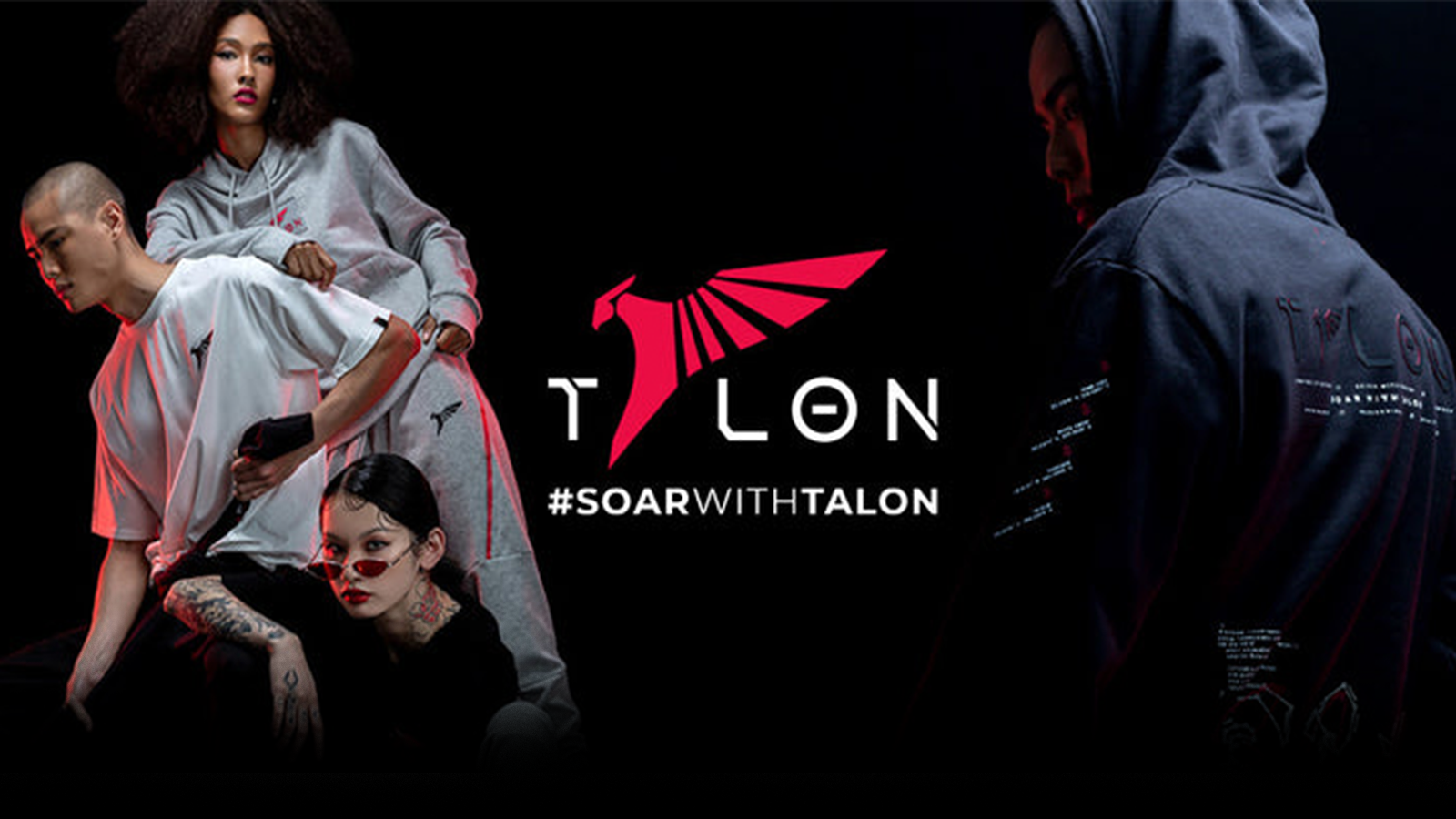 TALON LAUNCHES DEBUT APPAREL COLLECTION
[HONG KONG: March 31, 2021] Talon Esports kicks off Spring/Summer 2021 with its highly-anticipated debut merchandise line, available online on April 1 (at 3pm HKT) to its fans across Asia-Pacific and around the world from www.talon.gg as well as via local Talon sites in South Korea, Taiwan and Thailand.
Honouring Talon's incredible journey so far — that includes an epic past six months, led by the crowning as ROV 2020 Winter Champions at Arena of Valor Thailand and a Top 10 finish at League of Legends Worlds 2020; as well as the launch of the 2021 League of Legends: Wild Rift SEA Icon Series — the unisex collection is a sartorial tribute to its legions of fans and supporters from around the world.
Themed on the new-season's mantra, "Soar With Talon," the exclusive 11-piece range consists of five T-shirts, two hoodies, two joggers and two caps. Designed by Lance Chiu, former Studio Design Director of Nike Asia Pacific and now the Chief Design Officer for Talon Esports, the collection indulges in modern typographics, brand-inspired imagery and street-savvy aesthetics. Rooted in a statement palette of black, white, crimson and grey, the collection's design features range from the teams' evergreen falcon logomarks to artistic interpretations of the kinematic study of bird aerodynamics, to digitised HUD cyber interfaces.
"From celebrating our hard-fought victories to being grateful for all the adventures along the way, we thank all our fans and supporters for standing behind us in every step of the journey," said Jarrold Tham, Co-Founder of Talon Esports. "The launch of our merchandise line offers everyone a chance to rep Talon, in their own style and unique way — whether gaming at home or when hitting the streets."