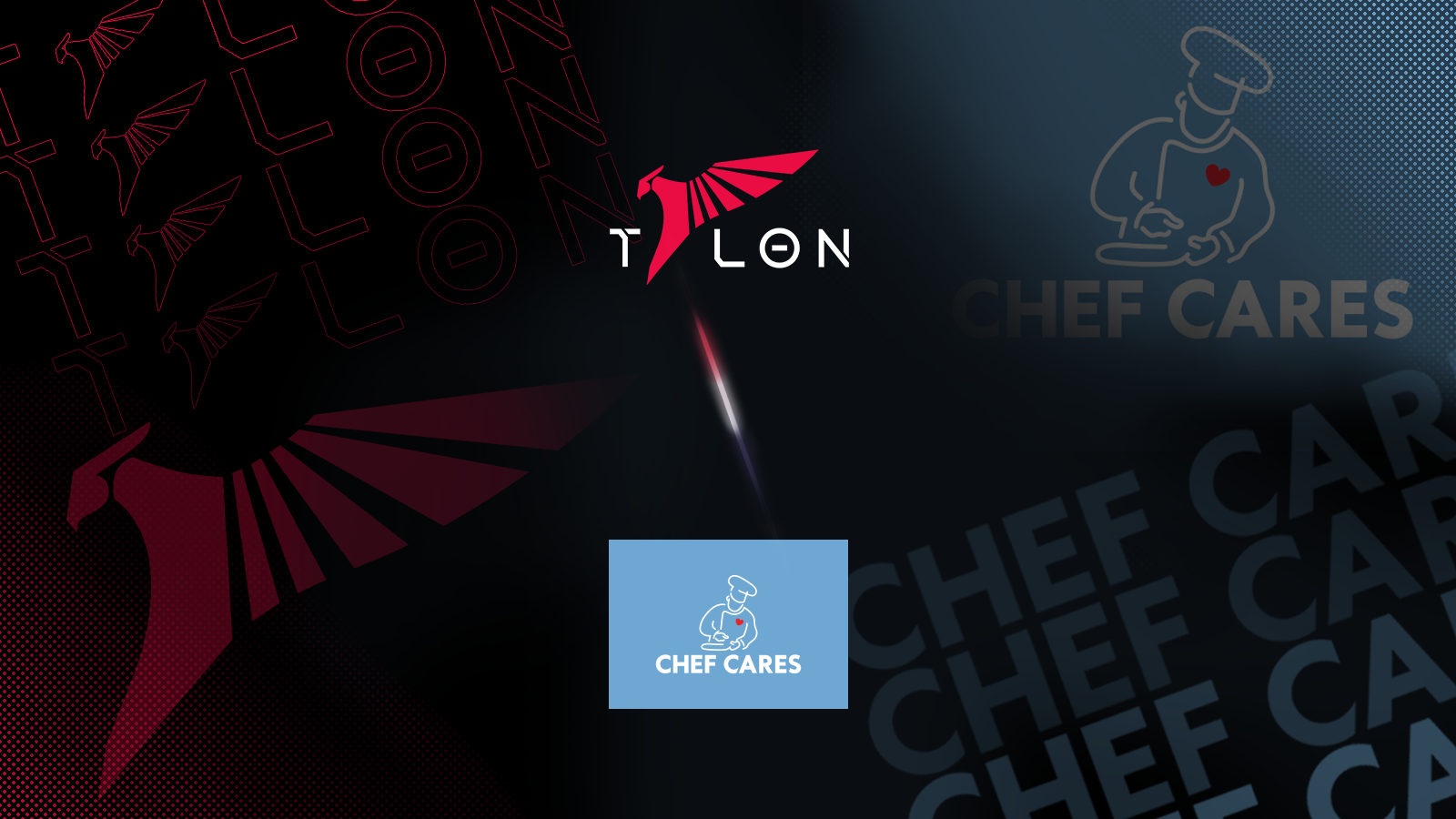 TALON PARTNERS UP WITH CHEF CARES FOUNDATION
Esports, Fine Dining and Philanthropy? An Unlikely Match Made in Heaven.
Talon, a leading Esports platform in Asia, is proud to announce its partnership with Chef Cares Foundation. Chef Cares is a charitable organization with a mission to collaborate with world class chefs for a healthier community and to give back to society through their culinary artistry. Chef Cares will become a CSR partner of the Talon ROV team in 2021. Talon holds the honor of being the ROV Pro League Champions Winter 2020 as well as recently qualifying for Arena of Valor World Cup 2021 as one of the main Thailand representatives.
The partnership will see Talon's ROV team support Chef Cares Foundation with their ongoing initiatives designed to support underprivileged youths and those that have suffered the greatest impact from the pandemic, from frontline health workers to our most vulnerable communities. 
Sean Zhang, CEO of Talon Esports, said, "Throughout this difficult year that the world has faced, everyone at Talon recognizes just how fortunate we have been to continue doing what we love. We strongly believe it is our responsibility to give back to the community that has supported us during these difficult times - whether it's to our fans or the unsung key workers. Thus we are truly delighted to be able to partner with Chef Cares and support them on their mission to make lasting, impactful social change."
"To be honest, when Talon reached out to us I was a bit skeptical" says Chef Cares founder Marisa Chearavanont. "A large part of Chef Cares is focused on proper nutrition and a healthy lifestyle, and these are not qualities that most would attribute to Esports. However, after learning more about Talon I was beyond impressed by their focus on diet, exercise and mental health in an approach that is similar to traditional athletes. It became obvious quite quickly that Talon would be the perfect partner to help us reach out to the younger generation with our message of balanced nutrition and philanthropy through gastronomy. In the process we've all become big supporters of Talon, and would like to wish the team our best for the ongoing AWC tournament!"
About Chef Cares:
Chef Cares (https://www.chefcares.org/) began in March of 2020 as a collaborative effort combining Thailand's top chefs with generous sponsors of quality ingredients to create and donate delicious and nutritious meals to frontline hospital and transit personnel during the initial fight against COVID-19. Over a period of three and a half months the project successfully delivered over 30,000 meals and helped to lift spirits during a difficult time. The overwhelmingly positive response led founder Marisa Chearavanont to create Chef Cares Foundation with a mission to "Promote Thai gastronomy and contribute to society through the care and compassion of chefs".

About Talon Esports:
Talon Esports is a leading esports platform in Asia with headquarters in Hong Kong. Regional offices are located in Thailand, Taiwan, and South Korea. Talon was established in 2017 and operates 6 professional esports teams in 4 markets and accolades of 24 tournament wins. We are the esports tournament organizer for Valorant in Hong Kong, Macau, and Taiwan. We also organize Wild Rift tournament in Hong Kong. In addition, Talon operates our own creative studio to run the industry-best esports marketing, content creation, and activities for Talon and partners.