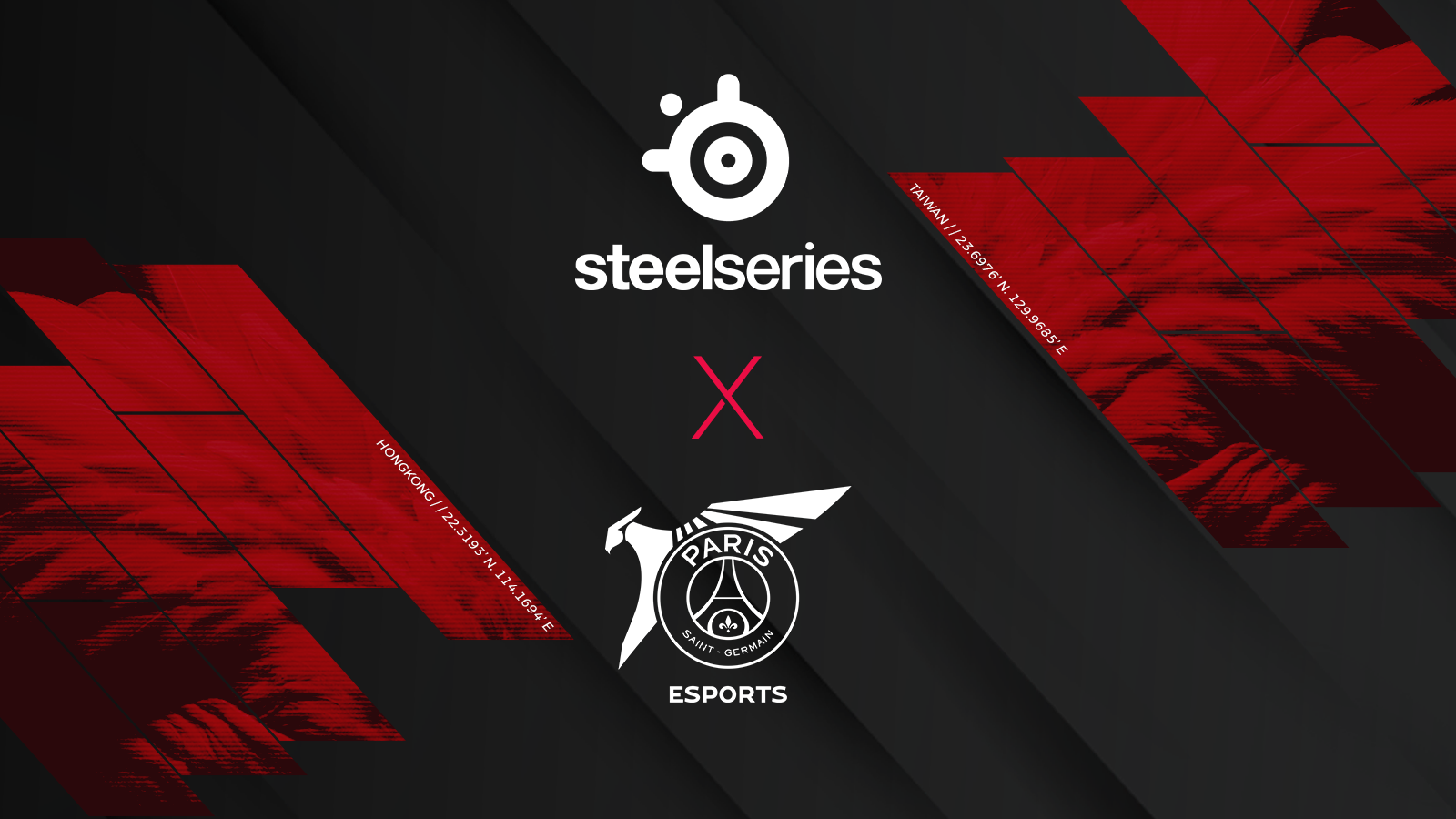 PSG TALON PARTNERS UP WITH STEELSERIES
HONG KONG – FEBRUARY 22, 2022 – PSG Talon, the Hong Kong esports organization, is excited to announce SteelSeries, the global leader in esports and gaming peripherals, as its official Gaming Peripherals partner of the League of Legends team for 2022. 
This new partnership will see PSG Talon kitted with SteelSeries' best-in-class gaming peripherals, including the award-winning Arctis Pro range of headsets, and the Prime Series line of mice.
PSG Talon is the leading League of Legends esports team in the Asia Pacific, having won 3 domestic titles in the Pacific Championship Series (PCS) as well as back-to-back appearances at the World Championships since 2020 including a top 4 appearance in the Mid-Season Invitational (MSI) in 2021. 
"We have long been fans of SteelSeries products and when it comes to giving our players a competitive edge in League of Legends, we have full confidence that we will be able to achieve even greater things together this year," said Sean Zhang, CEO of Talon Esports. "SteelSeries has a rich history of working with pros and is a welcome partner to us."
"We are very excited to welcome the PSG Talon Team to the SteelSeries family," said Dickson Lee, VP & GM of SteelSeries, APAC.  "The kickoff of the 2022 League of Legends season is a tremendous opportunity for us to help empower the team to reach their full potential and achieve even greater success."
PSG Talon will be defending their domestic PCS title using the best-in-class gaming peripherals including the Arctis Pro + GameDAC headsets, Prime and Prime Mini Wireless gaming mice, Apex Pro keyboards, and QcK Prism Cloth mousepads. This new arsenal of products will be used exclusively by PSG Talon players as they compete to maintain their dominance in the PCS region whilst building for another championship run at MSI and Worlds later this year.
In addition to being kitted with the best gear for competition throughout the year, PSG Talon will collaborate on product testing as part of SteelSeries' relentless pursuit of innovation and pushing boundaries to help all gamers achieve glory.
To find out more about PSG Talon, visit talon.gg or get the latest updates on Twitter "@PSG_Talon", Facebook "@psgtalonlol", YouTube "@PSG Talon", Instagram "@psg_talonlol", and Twitch "@talonesports".
To find out more about SteelSeries, visit SteelSeries.com and join the conversation on Twitter at @SteelSeries and on Instagram at @SteelSeries.
About SteelSeries: SteelSeries is the worldwide leader in gaming and esports peripherals focused on premium quality, innovation, and functionality. Founded in 2001, SteelSeries improves performance through first-to-market innovations and technologies that enable gamers to play harder, train longer, and rise to the challenge. SteelSeries is the pioneering supporter of esports and competitive gaming tournaments, connecting gamers and fostering a sense of community and purpose. SteelSeries' family of professional and gaming enthusiasts are the driving force behind the company and help influence, design, and craft every single accessory and the brand's software ecosystem, SteelSeries GG. In 2020, SteelSeries acquired KontrolFreek, the industry leader in high-performance controller accessories, and Nahimic, the leader in 3D sound solutions for gaming.
About Talon Esports: Talon is a leading esports, culture and lifestyle platform in Asia, with headquarters in Hong Kong with regional offices located in Thailand, Taiwan, the Philippines and South Korea. Talon was established in 2017 and operates seven professional esports teams in five markets and has accolades of over 30 tournament wins. Talon operates its own creative studio to run the industry-best esports marketing, content creation, and activities for Talon and its partners. For more information visit talon.gg.